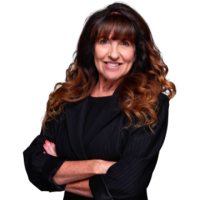 Find it on Amazon!

Financial Prep 101: Simple Tips for the Next Generation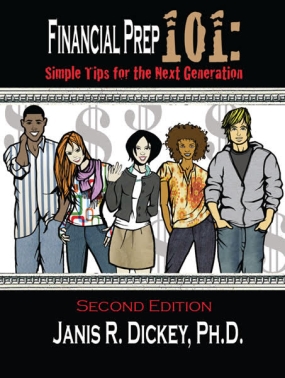 Simple Tips for the Next Generation, Second Edition
By Janis R Dickey, PhD
Published by IngramSpark 2020 Edition
Lesson Plans & Chapter Activities

Unlock the Mystery of Financial Terms and Enter a Brave New World of Finance
Is Our Youth armed with the Financial Tools they will need in life?
Data answers this question with a resounding, NO!
Financial Prep 101: Simple Tips for the Next Generation presents … An Introduction for Teens and Young Adults to Financial Terms & Concepts and their Application in an Uncommon Manner
Written from a personal perspective, coupled with real-life client financial experiences, Janis draws on her 30+ years of experience to present a creative resource for educators – traditional, private, and home-school – to employ when presenting students with the basic terms of:

Budgeting & Saving
Borrowing & Financing
Investing
Retirement Planning
Protection Strategies


The easy-to-read, activity-based content is designed to engage and promote students to use this workbook to learn about the Brave New World of Financial terms to encourage better personal fiscal money management and set the reader on a road of financial success throughout their lives.

An Uncommon, Story-based presentation style adds variety and interest to a subject that is often complicated and ignored – learning through someone else's experience adds texture to the topic and enforces understanding.

"
Financial Prep 101
is a great place to begin your quest for knowledge about basic financial concepts. Janis covers a wide range of topics with a style that's makes learning easy, entertaining, and fun. With this resource you'll be better equipped to understand and navigate some of life's important challenges."
—
Paul G. Wiederholt
, CFP® , and author of the book
Financial Secrets Revealed
"The vignettes and stories in this book were so relatable and engaging. It was a great way to break down seemingly complicated concepts so that they were more understandable. I truly learned a lot and enjoyed myself while doing it!"
—
Jill Meriweather
, Early Learning Program Manager - Mid America Regional Council
390 pages | B007WUM6XK | April 22, 2012